So, you're interested in improving your store's lighting? We're here to provide you with valuable insight in everything that regards this incredibly important aspect. When considering the types of fixtures that fit perfectly with your store decor and design we find that it is essential to make an informed decision.
We managed to create for you a comprehensive mini-guide on the types of lighting fixtures.
[/fusion_builder_column][/fusion_builder_column][/fusion_builder_column]
[/fusion_checklist]
Here we have the main types of ceiling fixtures:
Domes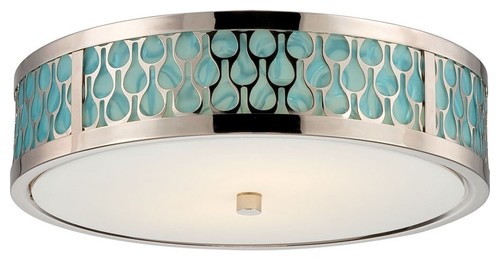 They represent light sources that are placed behind a translucent glass dome. It is not a rule for these domes to be made of glass, but it is the best choice to diffuse the light. Ceiling domes can be mounted directly on the ceiling(flush mount fixture) or at a small distance through a hidden mechanism (semi-flush).
Perfect only for ambient lighting, the ceiling domes come with a wide variety of designs that will help you better illuminate your store.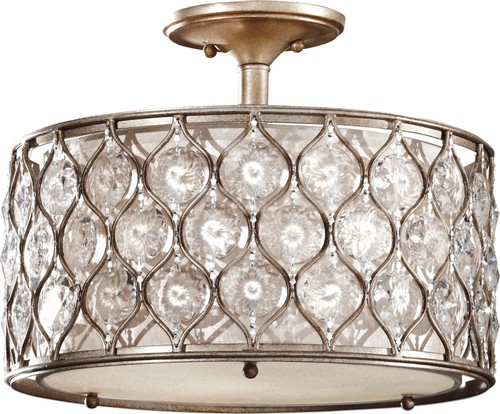 Recessed Lighting Fixture
This type of ceiling fixture is called so because it is recessed into the ceiling, simply put, it is installed above it. It is ideal for ambient, task and accent lighting. It helps highlight certain products or merchandise displays because it focuses the beam of light onto the desired area. It is commonly used in high-end stores but not exclusively, any kind of retail store can benefit from this type of light.
Recessed lights ae also adjustable to a certain degree, can be pulled down or can come in the form of a panel. Depending on the light bulb of your choice, you can have the option of a dimmable light.
Track Lighting Fixture
This type of fixture is suspended or extends down from the ceiling. It generally represents several light heads placed on some kind of track or bar. The trajectory of these heads is in most cases adjustable to various angles, providing you with a versatile lighting solution. This versatility makes it perfect for task, accent and even overhead lighting.
It is the best option for high ceilings because it provides a lowered focused light. It comes with a wide range of designs so you can rest assured that you will find something to fit your store decor.
Pendants
Pendant lights are the ones that are suspended directly from the ceiling. They are used in general over display tables and counters or for the general illumination. They are perfect for tall ceilings, simply because the cables can have the required length to perfectly illuminate your store. The main applications for this type of ceiling fixture are in general lighting and task lighting.
Chandeliers
Chandeliers represent a cluster of lights, set in a specific pattern, designed to direct the light upwards, downwards or in a diffused manner. They emit a bright warm light that can emphasize the interior design of your store, as well as enhance the appearance of your merchandise. Chandeliers are used to provide ambient lighting. Designs vary greatly so it will be incredibly easy for you to find some that perfectly complement the ambiance of your business.
This ends our journey with the ceiling fixtures, the final types that can be used in retail include:
Wall sconces
Perfect for both ambient and task lighting, wall sconces, in general, direct light vertically, either upwards or downwards. They are used both for exterior and interior illumination, being able to emphasize any architectural details of the building exterior as well as merchandise, interior design elements and any other area you may want to attract attention to.
Used for task, accent and sometimes for general or ambient lighting, wall sconces are placed at eye level. Be sure to not rely fully on wall fixtures for general illumination because it might create a dim light and the illusion that the ceiling is lower.
Be sure to take store traffic into consideration and ensure that your customers won't be in danger of bumping into them or being hit.
Lamps
This type of fixture is rarely used in retail, but if you do find some to incorporate into your business, know that they can be used for task and ambient lighting. They come in a wide variety of styles, shapes and designs, promoting also versatility and mobility.
The main types of lamps you will find are desk, floor and table, named so because of the surface they stand on. Most of the lamps you find on the market shine their light downwards, but there is one exception. The torchiere floor lamp types direct the light upwards.
Under Cabinet/Table/Counter/Shelve Fixtures
As the name suggests, these types of fixtures are placed under cabinets, tables or other functional surfaces. They are designated for either task, decorative or accent lighting, it depends on where you place them. In retail they are mostly situated under check out counters, display tables, display cases, shelves or in wall niches.
There are 4 types of under cabinet fixtures:
Fluorescent Strips – Thin, don't produce noise and offer a higher quality light than previous strip technologies.
Pucks Lights – Hockey puck shaped fixtures, don't necessarily require to be plugged in or connected to the main wiring. They can be battery operated, with LED bulbs. They can stick to the surface with the provided adhesive tape.
LED Strips – Similar to fluorescent strips, the only difference is that these LED strips have a longer life span and don't overheat. Light color varies so be sure to test or find out the exact range of color temperature. Some models might require an external transformer, if you have nowhere to hide it, be sure to opt for one that doesn't.
LED Tape – Extremely thin fixtures that make them discrete. Easy to install because they can be fixed onto the desired surface with the provided adhesive tape. It is flexible and can even be cut and reconnected to fit in specific areas. They don't offer an extremely bright light so they are mostly used for mood lighting.
We hope you now have a better understanding of the main types of lighting fixtures that you can use in your store. If you want to continue your learning process, simply read our following articles to find out more.
[/fusion_builder_column][/fusion_builder_row][/fusion_builder_container]